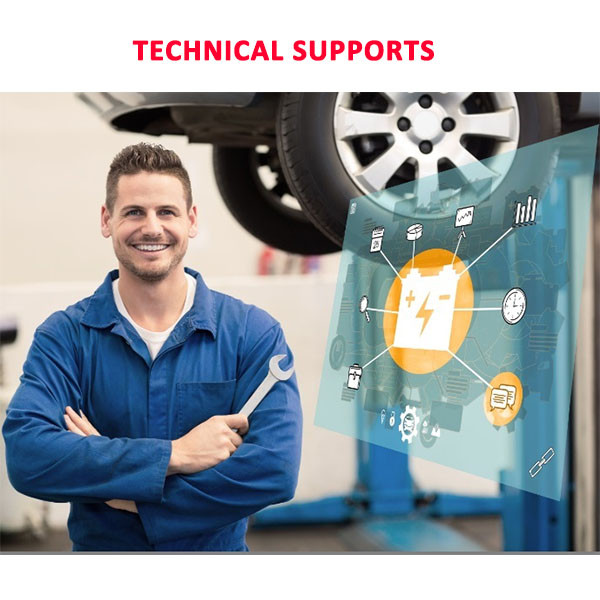 Provide high-quality stocks of Rexroth Hydraulic Pump and Bosch Hydraulic Pump for the world, and provide detailed parameter query services.
Home>Products>Rexroth Hydraulic Pump>BOSCH Japan Italy REXROTH SPS ZS 500 USED

English
BOSCH Japan Italy REXROTH SPS ZS 500 USED
Business Industrial

follow your demand

Negotiation

570.00

paypal,UnionPay, Visa/MasterCard, Amex, Discover,T/T
Product Description
<!--Templatestore Lynn eBay Designtemplate, 15.03.2011Design & Realisierung by Templatestore Lynn, http://www.templatestore.ch--><html> <head> <link rel="stylesheet" type="text/css" href="http://bilder2.eazyauction.de/acapizzi/templates/12892_a4ed77f2/styles.css"> </head> <body>
eBay-Shop | Bewertungen | Weitere Auktionen | Versand | Zahlung | Kaufabwicklung
Produktbeschreibung






BESCHREIBUNG / DESCRIPTION

HERSTELLER / BRAND: BOSCH

HERSTELLERNUMMER / PART NO: ZS 500

STAND / VERSION:

ZUSTAND / CONDITION: GEBRAUCHT / USED
INFORMATIONEN / INFORMATION: -
URSPRUNGSLAND / COUNTRY OF ORIGIN: GERMANY / DEUTSCHLAND

GETESTET / TESTED: JA / YES
<?xml:namespace prefix="o" ns="urn:schemas-microsoft-com:office:office" />

GARANTIE / WARRENTY: 3 MONATE / 3 MONTHS


BEARBEITUNGSZEIT / PROCESSING TIME: 2 TAGE / 2 DAYS
ARTIKELBESCHREIBUNG / PRODUCT DESCRIPTION:
BOSCH RoTHREX SPS BAUGRUPPE ZS 500



BILDER DIENEN NUR ALS ILLUSTRATION, PRODUKTE KÖNNEN OPTISCH ABWEICHEN.


ES WERDEN GENERELL NUR ORIGINALBILDER VERWENDET

<!-- BEGINN KAUFABWICKLUNG --> In 5 Schritten zur Kaufabwicklung

Klicken Sie auf den Button Sofort-Kaufen

Sie erhalten eine e-Mail mit allen Daten

Sie geben Zahlungswunsch und Lieferanschrift an

Wir versenden das Paket nach Zahlungseingang

Sie werden über jeden Schritt per E-Mail informiert

Hinweis: Sollten Sie diese E-Mail innerhalb von 2 Stunden nicht erhalten, so nehmen Sie bitte Kontakt mit uns auf.

Wir kaufen Ihre Bestände auf zu fairen Preisen!
Schnelle und unkomplizierte Abwicklung.

Insbesondere folgende Artikel suchen wir:
Indramat, Siemens S5 / S7, Simodrive, Simovert, Sinamics, Panels, Fanuc,
Heidenhain, Bosch, Frequnzumformer, Servoregler

Von gewerblichen, wie auch von privaten Anbietern.

Die Firma ALL4SPS GmbH ist am Ankauf von Steuerungs- und Antriebskomponenten interessiert.
Wir übernehmen gerne Komponenten aus Steuerungs- und Antriebsumrüstungen, Lagerüberbeständen sowie komplette Lagerbestände aus Lagerauflösungen oder aus Konkursen.
Gerne kommen wir auch grössere Posten auch Vorort besichtigen.

Weitere Informationen auf unserer Homepage

Rufen Sie uns an oder schreiben Sie ein e-Mail
Tel: 0041 71 890 05 77
Mail: info(at)all4sps.com

---

Sie erhalten automatisch nach der Auktion an Ihre bei eBay hinterlegte E-Mailadresse eine E-Mail zur Einleitung der Kaufabwicklung.
In der Kaufabwicklung können Sie mehrere Auktionen von uns zusammenfassen und Versandkosten sparen.

Ihre Rechnungs- und Lieferadresse anpassen sowie die Zahlungsart und Versandart wählen.
Bitte achten sie darauf dass alle Ihre Angaben vollständig sind.

Wichtige Angaben Ihrerseits:

- Falls Rechnungsadresse und Lieferadresse abweichen.
- Telefonnummer
- USTID
- Zollnummer / EORI

Ebenso finden Sie dort alle Informationen zur Zahlungsabwicklung wie etwa unsere Bankverbindung / Paypal. Verwendungszweck im Falle der Zahlungsart Vorauskasse / Überweisung.

Bei Zahlungsart Überweisung ist stets Gebührenteilung Ihrerseits einzustellen, ansonsten wird die Zahlung von uns abgewiesen.

<!-- ENDE KAUFABWICKLUNG --> <!-- BEGINN ZAHLUNG --> Zahlung Zahlungsarten:

- Paypal
- Überweisung / Banktransfer € or CHF
- Barzahlung bei Abholung

<!-- ENDE ZAHLUNG --> <!-- BEGINN VERSAND --> Versand / Service Versandarten: Versandinformationen:

Bitte beachten Sie dass wir aus Zolltechnischen Gründen in den EU Raum
nur mit DHL liefern.
Da wir als Lieferant aus der Schweiz kommen, müssen wir die Zollbestimmungen einhalten,
daher sind die Paketkosten relativ hoch, wir versuchen immer das beste Angebot für Sie zu finden.
Es kann je nach Produkt und Ursprungsland des Artikels noch Zollkosten auf Sie zukommen.



Einfuhrumsatzsteuer: <?xml:namespace prefix="o" ns="urn:schemas-microsoft-com:office:office" />




Die Einfuhrumsatzsteuer ist nicht inklusive!

Bei Schweizer Kunden kommen noch die 8% MWST dazu.

Gewerbliche und private Käufer aus dem EU-Raum müssen die Mehrwertsteuer ihres Landes bezahlen,
sofern die Ware nicht Ursprung EU hat.
Bitte informieren Sie sich, wie hoch die Steuern in Ihrem Land sind.


Wenn die Ware in unserer Deklaration Ursprung "EU" hat, können wir eine
IGL "Innergemeinschaftliche Lieferung" D.h. für Sie, dass Sie die Mehrwertsteuer zurückfordern können.

Bitte bei jedem Kauf Ihre USTID mitteilen.

Beispiel IGL:
Ursprungsland: Deutschland


Sollten Sie noch Fragen haben, zögern Sie nicht, uns zu kontaktieren: info(at)all4sps.com


---

Import sales tax:

The import sales tax is not included!

Commercial and private customers from EU countries have to pay the VAT
of their country, unless the product has its origin in the EU.
Please get information about the taxes in your country.

If the product has the origin "EU" in our declaration, we can make an intra-Community supply.

That means, that you can claim back the VAT. Name your tax ID number on every purchase.

Example for intra-Community supply:

Country of origin: Germany

If you have further question, do not hesitate to contact us: info(at)all4sps.com

Sollten Sie weitere Fragen zu dem Thema haben, zögern Sie nicht uns zu kontaktieren.

---

Wahl des Paketdienstes / Spedition

Wir bieten den Versand mit unseren Logistikpartner DHL an.
Natürlich können Sie auch einen Paketdienst bzw. Spedition Ihrer Wahl mit
der Abholung beauftragen bzw. dem Versand auf Ihren Account ordern.
Für eine Abholung durch Ihren Versanddienst berechnen wir keine Material-oder Aufwandskosten.


---

ZUSTAND / CONDITION

GEBRAUCHT / USED:
Artikel sind gebraucht und können Gebrauchsspuren aufweisen. Alle Artikel werden vor dem Versand nochmals getestet.

The products are used and may have signs of usage. All products are tested before shipment.

NEU / NEW:




Artikel sind neue, mit oder ohne Originalverpackung. Es können Lagerspuren ersichtlich sein. Bei Abweichungen des Zustandes wird dies in der Artikelbeschreibung angegeben.

The products are new, with or without original packaging. They may be storage marks. Divergencies of the product?s condition are stated in the product description.



OVP / FNFP:
Artikel werden in versiegelter Originalverpackung geliefert.

The products are shipped in sealed original packaging.

---

Service / Rechnung

- Expressversand möglich!
- Sie erhalten eine Netto Rechnung

- Alle Artikel werden vor dem Versand aufwendig getestet und gereinigt.

- Die Artikel werden bruchsicher verpackt, damit keine Transportschäden entstehen können.

- Wir senden auch Artikel mit dem Dropshipping verfahren und Ihrem Lieferschein direkt an Ihre Kunden.

Für weitere Informationen kontaktieren Sie uns per e-Mail info(at)all4sps.com

Wir versenden weltweit!
We deliver worldwide!
<!-- ENDE VERSAND --> <!-- BEGINN Rückgaberecht --> Rückgaberecht

Sie erhalten für jeden Kauf eine Rechnung.
Die Ware wird verkauft wie beschrieben oder besichtigt. Abweichungen von technischen Daten sowie Irrtümer in der Beschreibung des Artikels können passieren und bleiben vorbehalten. Wir verwenden stets Originale bilder des gezeigten Artikels. Bitte nehmen Sie die Möglichkeit der Besichtigung wahr.
Spätere Sachmängelansprüche des Artikels oder Lieferumfanges können nicht geltend gemacht werden.

Der Verkauf erfolgt nur an Gewerbetreibende.<?xml:namespace prefix="o" ns="urn:schemas-microsoft-com:office:office" />

Widerrufsbelehrung für den Verbraucher

Widerrufsrecht Sie können Ihre Vertragserklärung innerhalb von 7 Tagen ohne Angabe von Gründen in Textform (z. B. Brief oder E-Mail) oder wenn Ihnen die Sache vor Fristablauf überlassen wird durch Rücksendung der Sache widerrufen. Die Frist beginnt nach Erhalt dieser Belehrung in Textform, jedoch nicht vor Eingang der Ware beim Empfänger (bei der wiederkehrenden Lieferung gleichartiger Waren nicht vor dem Eingang der ersten Teillieferung) und auch nicht vor Erfüllung unserer Informationspflichten.

ALL4SPS GmbH
Hinterergeten 709
9427 Wolfhalden
Schweiz
Tel: +41 71 890 05 77
Mobile: +41 76 428 74 78
Fax: -
Mail: info(at)all4sps.com



Widerrufsfolgen:
Im Falle eines wirksamen Widerrufs sind die beiderseits empfangenen Leistungen zurückzugewähren und ggf. gezogene Nutzungen (z. B. Zinsen) herauszugeben. Können Sie uns die empfangene Leistung ganz oder teilweise nicht oder nur in verschlechtertem Zustand zurückgewähren, müssen Sie uns insoweit ggf. Wertersatz leisten. Bei der Überlassung von Sachen gilt dies nicht, wenn die Verschlechterung der Sache ausschließlich auf deren Prüfung - wie sie Ihnen etwa im Ladengeschäft möglich gewesen wäre - zurückzuführen ist. Für eine durch die bestimmungsgemäße Ingebrauchnahme der Sache entstandene Verschlechterung müssen Sie keinen Wertersatz leisten. Paketversandfähige Sachen sind auf unsere Gefahr zurückzusenden. Sie haben die Kosten der Rücksendung zu tragen, wenn die gelieferte Ware der bestellten entspricht und wenn der Preis der zurückzusendenden Sache einen Betrag von 40 Euro nicht übersteigt oder wenn Sie bei einem höheren Preis der Sache zum Zeitpunkt des Widerrufs noch nicht die Gegenleistung oder eine vertraglich vereinbarte Teilzahlung erbracht haben. Anderenfalls ist die Rücksendung für Sie kostenfrei. Nicht paketversandfähige Sachen werden bei Ihnen abgeholt. Verpflichtungen zur Erstattung von Zahlungen müssen innerhalb von 30 Tagen erfüllt werden. Die Frist beginnt für Sie mit der Absendung Ihrer Widerrufserklärung oder der Sache, für uns mit deren Empfang. Besondere Bei einer Dienstleistung erlischt Ihr Widerrufsrecht vorzeitig, wenn Ihr Vertragspartner mit der Ausführung der Dienstleistung mit Ihrer ausdrücklichen Zustimmung vor Ende der Widerrufsfrist begonnen hat oder Sie diese selbst veranlasst haben.

eBay-Shop | Bewertungen | Weitere Auktionen | Versand | Zahlung | Kaufabwicklung

Copyright © 2011 - all4sps Capizzi - All rights reserved
Design & Realisierung by Templatestore Lynn
SIMATIC© und SINUMERIC© sind eingetragene Warenzeichen der Siemens Aktiengesellschaft.
Alle Warenzeichen im Besitz der entsprechenden Firmen. Irrtümer vorbehalten.
</body></html>Powered by

JTL-Software EazyAuction
Contact Us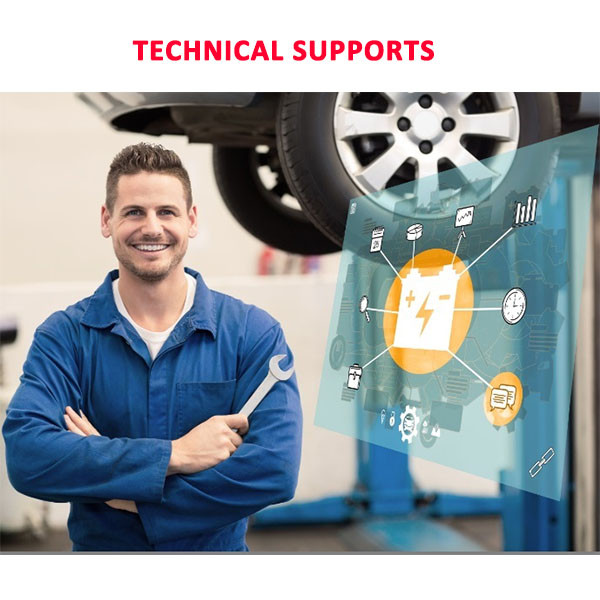 Address

Phone(Working Time)

Fax
Related News
Current-Insulated Bearings as a Preventive Measure
Current-Insulated Bearings as a Preventive Measure As a rule, it is very difficult to eliminate the causes of bearing voltages that are induced by the motor. Nevertheless, it is possible to avoid damage to the bearing, if the flow of current can either...
How to choose lubricating oil correctly for opencast mining equipment?
At present, some large-scale open-pit coal mining equipment generally has the characteristics of large production capacity, high automatic function and high investment in single equipment. Therefore, based on these characteristics, if the equipment is...