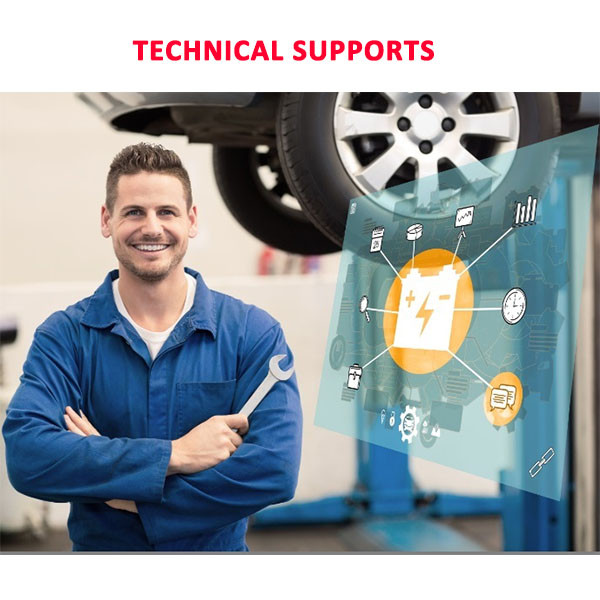 This is a verified supplier can provide quality products and have passed the Business License Check.
ABR220-003-S2-P2 Right angle precision planetary gear reducer
China

SAAR

Right angle precision planetary gear reducer ABR220-003-S2-P2

Negotiation

Negotiation

paypal,UnionPay, Visa/MasterCard, Amex, Discover,T/T
Product Description
ABR Series Right angle precision planetary gear reducer
can be connected with any global manufacturer's servo motor, such as: Yaskawa servo, servo, TECO servo, Eston servo, Hollysysservo, Huichuan servo, wide number servo, Omori servo, central servo, Cage servo, Huadaservo, Deng Qi servo, Lesseps servo, stepper motor, servo, Pok Fu Sanyo servo, Panasonicservo, Fuji servo, Mitsubishi servo, OMRON servo, Hitachi servo, FAGOR servo, Schneider,Fanak, Siemens servo servo servo, Cole Morgan, Kobe Parke, servo servo servo, AMK servo and other servo motor and stepper motor.
ABR Series Right angle precision planetary gear reducer
Characteristics: coaxial square flange output, which has the advantages of high precision, good rigidity, high bearing capacity, high efficiency, long service life, low noise, small volume,
Beautiful appearance, convenient installation, positioning precision characteristics, suitable for DC AC servo motor, servo motor, stepper motor drive.
ABR Series Right angle precision planetary gear reducer
ABR60, ABR90, ABR115, ABR142, ABR180, ABR220, ABR280, ABR340, ABR400
Level one ratio:
003, 004, 005, 007, 010;
Return gap: 4-6arcmin
Level two
ratio:
9 ratio, 015, 016, 020, 025, 028, 030, 035, 040, 050, 070, 100;
Return gap: 6-8arcmin
Level three
ratio:
64 ratio, 080, 100, 125, 150, 175, 200, 250, 350, 400, 500, 700, 1000;
Return gap: 7-10arcmin
ABR Series reducer Ordering Code:
ABR115 - 20 - S1 - P2 - *
ABR115: Model Series No.
20:

reduction ratio
S1: Smooth vertical shaft / S2: Key straight shaft / S3: Key Output
P1: Precision gap/clearance P2 : Standard gap/clearance
Application: precision machine tools, military equipment, semiconductor equipment, printing and packaging equipment, solar energy, industrial robots, medical equipment,
Application of precision testing equipment such as high precision.
The AB Seires Reducer model list:
ABR042-003-S2-P1

ABR115-015-S2-P2

ABR042-003-S2-P2

ABR115-020-S2-P1

ABR042-004-S2-P1

ABR115-020-S2-P2

ABR042-004-S2-P2

ABR115-025-S2-P1

ABR042-005-S2-P1

ABR115-025-S2-P2

ABR042-005-S2-P2

ABR115-030-S2-P1

ABR042-006-S2-P1

ABR115-030-S2-P2

ABR042-006-S2-P2

ABR115-035-S2-P1

ABR042-007-S2-P1

ABR115-035-S2-P2

ABR042-007-S2-P2

ABR115-040-S2-P1

ABR042-008-S2-P1

ABR115-040-S2-P2

ABR042-008-S2-P2

ABR115-045-S2-P1

ABR042-010-S2-P1

ABR115-045-S2-P2

ABR042-010-S2-P2

ABR115-050-S2-P1

ABR042-015-S2-P1

ABR115-050-S2-P2

ABR042-015-S2-P2

ABR115-060-S2-P1

ABR042-020-S2-P1

ABR115-060-S2-P2

ABR042-020-S2-P2

ABR115-070-S2-P1

ABR042-025-S2-P1

ABR115-070-S2-P2

ABR042-025-S2-P2

ABR115-080-S2-P1

ABR042-030-S2-P1

ABR115-080-S2-P2

ABR042-030-S2-P2

ABR115-090-S2-P1

ABR042-035-S2-P1

ABR115-090-S2-P2

ABR042-035-S2-P2

ABR115-100-S2-P1

ABR042-040-S2-P1

ABR115-100-S2-P2

ABR042-040-S2-P2

ABR142-003-S2-P1

ABR042-045-S2-P1

ABR142-003-S2-P2

ABR042-045-S2-P2

ABR142-004-S2-P1

ABR042-050-S2-P1

ABR142-004-S2-P2

ABR042-050-S2-P2

ABR142-005-S2-P1

ABR042-060-S2-P1

ABR142-005-S2-P2

ABR042-060-S2-P2

ABR142-006-S2-P1

ABR042-070-S2-P1

ABR142-006-S2-P2

ABR042-070-S2-P2

ABR142-007-S2-P2

ABR042-080-S2-P1

ABR142-008-S2-P1

ABR042-080-S2-P2

ABR142-008-S2-P2

ABR042-090-S2-P1

ABR142-009-S2-P1

ABR042-090-S2-P2

ABR142-009-S2-P2

ABR042-100-S2-P1

ABR142-010-S2-P1

ABR042-100-S2-P2

ABR142-010-S2-P2

ABR060-003-S2-P1

ABR142-015-S2-P1

ABR060-003-S2-P2

ABR142-015-S2-P2

ABR060-004-S2-P1

ABR142-020-S2-P1

ABR060-004-S2-P2

ABR142-020-S2-P2

ABR060-005-S2-P1

ABR142-025-S2-P1

ABR060-005-S2-P2

ABR142-025-S2-P2

ABR060-006-S2-P1

ABR142-030-S2-P1

ABR060-006-S2-P2

ABR142-030-S2-P2

ABR060-007-S2-P1

ABR142-035-S2-P1

ABR060-007-S2-P2

ABR142-035-S2-P2

ABR060-008-S2-P1

ABR142-040-S2-P1

ABR060-008-S2-P2

ABR142-040-S2-P2

ABR060-009-S2-P1

ABR142-045-S2-P1

ABR060-009-S2-P2

ABR142-045-S2-P2

ABR060-010-S2-P1

ABR142-050-S2-P1

ABR060-010-S2-P2

ABR142-050-S2-P2

ABR060-015-S2-P1

ABR142-060-S2-P1

ABR060-015-S2-P2

ABR142-060-S2-P2

ABR060-020-S2-P1

ABR142-070-S2-P1

ABR060-020-S2-P2

ABR142-070-S2-P2

ABR060-025-S2-P1

ABR142-080-S2-P1

ABR060-025-S2-P2

ABR142-080-S2-P2

ABR060-030-S2-P1

ABR142-090-S2-P1

ABR060-030-S2-P2

ABR142-090-S2-P2

ABR060-035-S2-P1

ABR142-100-S2-P1

ABR060-035-S2-P2

ABR142-100-S2-P2

ABR060-040-S2-P1

ABR143-007-S2-P1

ABR060-040-S2-P2

ABR180-003-S2-P1

ABR060-045-S2-P1

ABR180-003-S2-P2

ABR060-045-S2-P2

ABR180-004-S2-P1

ABR060-050-S2-P1

ABR180-004-S2-P2

ABR060-050-S2-P2

ABR180-005-S2-P1

ABR060-060-S2-P1

ABR180-005-S2-P2

ABR060-060-S2-P2

ABR180-006-S2-P1

ABR060-070-S2-P1

ABR180-006-S2-P2

ABR060-070-S2-P2

ABR180-007-S2-P1

ABR060-080-S2-P1

ABR180-007-S2-P2

ABR060-080-S2-P2

ABR180-008-S2-P1

ABR060-090-S2-P1

ABR180-008-S2-P2

ABR060-090-S2-P2

ABR180-009-S2-P1

ABR060-100-S2-P1

ABR180-009-S2-P2

ABR060-100-S2-P2

ABR180-010-S2-P1

ABR060A-003-S2-P1

ABR180-010-S2-P2

ABR060A-003-S2-P2

ABR180-015-S2-P1

ABR060A-004-S2-P1

ABR180-015-S2-P2

ABR060A-004-S2-P2

ABR180-020-S2-P1
Contact Us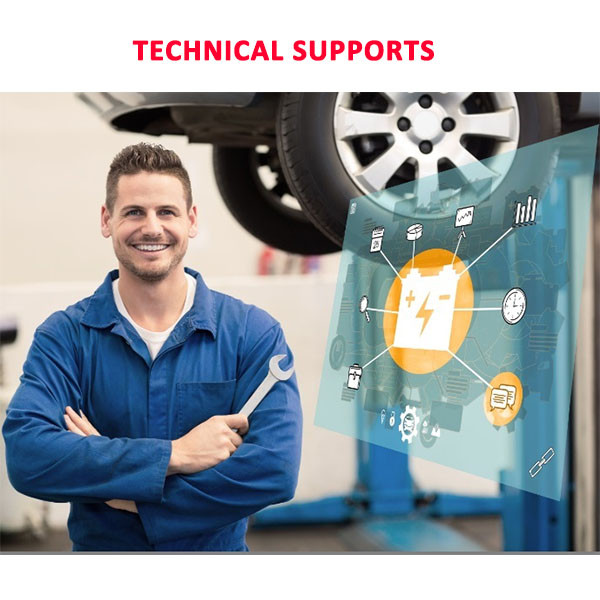 Address

Phone(Working Time)

Fax