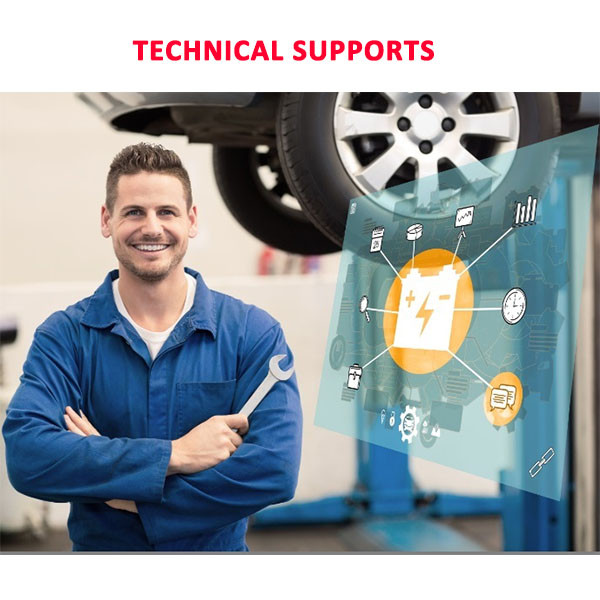 This is a verified supplier can provide quality products and have passed the Business License Check.
8 Ton Denison Multipress Model WR87M Hydraulic C-Frame Press, S/N 30404
Origin of Place

Check with our Company

8 Ton Denison Multipress Model WR87M Hydraulic C-Frame Press, S/N 30404

777

Contact with our Authorized agent

Original package

Contact with our Authorized agent

paypal,UnionPay, Visa/MasterCard, Amex, Discover,T/T

454
Product Details
Condition:
Used
Model:
WR87M
Brand:
Denison
MPN:
30404
Product Description
Hydraulic Pumps 8 Ton Denison Multipress Model WR87M Hydraulic C-Frame Press, S/N 30404
REMANUFACTURED, BENCHMARK AFTERMARKET AND REPAIRS
We stock remanufactured and new aftermarket Denison hydraulic valves. Many units are in stock and available for immediate delivery. All units are fully tested and set to OEM specifications before leaving any of our facilities and are backed by an industry leading warranty.
Units we commonly stock in reman or aftermarket are:
R4, R5
2F1C
Over 10,000 valves in stock Extensive line of Benchmark valves with deep discounts
Two dedicated valve test stands
Valves tested for internal and external leakage, proper pilot pressure, flow capacity, proper spool movement, and overall performance
Comprehensive warranty on all valves
Final test reports available upon request
Expert, trained technicians
Quick turnaround on repair of remanufactured valves
Comprehensive 18 month warranty
GET IN TOUCH
Want a FREE quote for repair? Looking for a particular part? Searching for a specific pump, motor or valve? Or do you just have a question or comment? If so, give us a call, email us or complete the contact form below (all fields are required), and the appropriate team member will contact you.
5323 - Denison Multipress Hydraulic C-Frame Press
Manufacturer: Denison Multipress
Model: WR87M/C- 261
S/N: 30404
Year:
Specifications:
Tonnage 8
Ram Stroke 12"
Daylight 16"
Bed Size (L-R, F-B) 18"x 11"
Throat Depth 71/2"
Ram Speeds:
Approach 784IPM
Forming 284IPM
Return 862IPM
Dimensions (L x W x H) 34"x 37" x 85"
Weight 1,800Lbs.
EquippedWith:
Tonnage Control Valve
Tonnage Gauge
Dual Hand Controls
Horsepower: 7 1/2
Location: Huntington Park,CA
BUYER IS RESPONSIBLE FOR RIGGING/SHIPPING. Quotes may be provided upon request.
Item is sold "as is, where is" and inspection is encouraged. No warranties expressed or implied. Please call 323-587-1887 for an inspection appointment or questions.
Industrial Assets Machinery
2301 Belgrave Ave
Huntington Park Ca, 90255
323-587-1887
IA MACHINERY DISCLAIMER, TERMS & CONDITIONS
1. Payment Terms: Terms of payment, unless otherwise specified, are:
· for machinery and tooling sold without refurbishing, net cash upon receipt of invoice;
· for machinery and tooling sold with refurbishing, one-third down upon receipt of invoice, balance upon notice of completion of refurbishing work.
All payments are to be made in US$. A late penalty shall be charged on all amounts over 30 days past due computed on an interest rate equal to 18% per annum. Buyer shall also be liable for any and all costs and expenses incurred by IA MACHINERY arising out of or in connection with efforts by IA MACHINERY to collect any unpaid amounts hereunder including, without limitation, attorney or collection agency fees and expenses. No forbearance, indulgence, or delay by IA MACHINERY in taking any action hereunder shall be deemed a waiver of any rights of IA MACHINERY under this Agreement. Title to this machinery and/ or tooling remains vested with IA MACHINERY and will only pass to Buyer upon payment of all amounts due under this Agreement.
2. Taxes: Prices do not include any federal, state, or local taxes, which are in addition to the purchase price and must be paid by Buyer. Any and all foreign duties and taxes are the responsibility of Buyer. Unless Buyer furnishes IA MACHINERY with a tax exemption certificate, any sales, use, excise, or other similar tax, where applicable, shall also be the responsibility of Buyer and may, at the election of IA MACHINERY, be added to the quoted purchase price and invoiced by IA MACHINERY to Buyer. The failure of IA MACHINERY to invoice such taxes does not excuse the Buyer from responsibility for paying same.
3. Acceptance By Buyer; Return Privilege: Buyer agrees that its acceptance of the machinery and/ or tooling tendered shall constitute an acknowledgment by Buyer that such machinery and/ or tooling satisfies any and all obligations of IA MACHINERY hereunder. Buyer may not revoke its acceptance for any reason whatsoever, provided, however, that if a return privilege is provided, IA MACHINERY will guarantee the machinery and/ or tooling to be mechanically satisfactory for the number of days as stated on our invoice, beginning from the date of shipment. If any mechanical defects arise within said period, then said machinery and/ or tooling is returnable for a complete refund provided that the machinery and/ or tooling is returned in the same condition as shipped, freight prepaid by Buyer, or repaired at Sellers option.
4. Freight And Insurance: All freight and insurance charges are the responsibility of Buyer unless otherwise agreed by IA MACHINERY and Buyer in writing.
5. Inspection: Upon reasonable notice to IA MACHINERY, Buyer shall have the right to inspect the machinery and/ or tooling ex location during normal business hours prior to time of shipment.
6. NO WARRANTY: THE MACHINERY AND/ OR TOOLING SOLD BY IA MACHINERY HEREUNDER IS SOLD AS IS AND WITHOUT WARRANTY.
IA MACHINERY NEITHER MAKES NOR ASSUMES ANY LIABILITY UNDER ANY WARRANTY, WHETHER CONTRACTUAL, STATUTORY, BY OPERATION OF LAW OR OTHERWISE. THE WARRANTIES DISCLAIMED HEREUNDER INCLUDE, BUT ARE NOT LIMITED TO, IMPLIED WARRANTIES OF MERCHANTABILITY AND FITNESS FOR A PARTICULAR PURPOSE.
IA MACHINERY DOES NOT WARRANT THAT THE MACHINERY AND/ OR TOOLING WILL NOT INFRINGE ANY PATENT, TRADEMARK OR OTHER RIGHTS OF A THIRD
PARTY, OR THAT SUCH MACHINERY AND/ OR TOOLING CONFORMS WITH ANY PLANS OR SPECIFICATIONS OF BUYER OR OTHERS, OR MEETS ANY REQUIREMENTS OF ANY FEDERAL, STATE, OR LOCAL LAWS, REGULATIONS OR ORDINANCES, PERTAINING TO SAFETY OR INSURANCE REQUIREMENTS.
NO EMPLOYEE, ASSOCIATE OR OTHER REPRESENTATIVE OF IA MACHINERY HAS AUTHORITY TO MAKE ANY WARRANTIES. THE DISCLAIMERS OF WARRANTIES SET FORTH IN THIS AGREEMENT MAY ONLY BE MODIFIED OR SUPPLEMENTED IN A WRITING DULY SIGNED BY AN OFFICER OF IA MACHINERY. IT IS BUYER'S RESPONSIBILITY TO INSPECT THE MACHINERY AND/ OR TOOLING AND TO ASCERTAIN IF THE SPECIFICATIONS, DESCRIPTIONS AND CONDITION THEREOF CONFORM TO BUYERS REQUIREMENTS. ANY WARRANTY CONCERNING SAID MACHINERY AND/ OR TOOLING MADE BY ANY THIRD PARTY IS ENFORCEABLE ONLY AGAINST THE THIRD PARTY AND NOT AGAINST IA MACHINERY.
7. Buyers Responsibility And Indemnity: It shall be Buyers responsibility to ensure that any machinery and/ or tooling purchased from IA MACHINERY is installed and operated in a proper and safe manner. The Buyer also acknowledges that it may
have to install or change guards, safeties, warnings or other components to ensure that the machinery and/ or tooling purchased hereunder will conform to all laws, regulations, ordinances, codes, insurance requirements and industry standards. Buyer shall bear and pay all expenses, losses and damages that may arise from the transportation of the machinery and/ or tooling, and all losses, damages, debts and liabilities incurred by the Buyer in connection with its purchase of the machinery and/ or tooling and every other expense relating or incidental thereto, except such costs, damages or expenses as may arise from any action or proceeding brought against the Buyer with respect to the title of IA MACHINERY to the machinery and/ or tooling, and IA MACHINERY right to sell and advertise the same. Buyer agrees to defend, indemnify and hold harmless IA MACHINERY from and against all suits, claims, costs, damages and expenses, including, but not limited to, reasonable attorneys fees, arising out of, or in connection with, the transportation, purchase, ownership, or use of the machinery and/ or tooling sold hereunder.
8. Non-Liability Of IA MACHINERY: IA MACHINERY shall not be liable for its failure to perform hereunder, due to any contingency beyond its reasonable control, including acts of God, fires, floods, wars, sabotage, accidents, labor disputes or shortages, government laws, regulations, ordinances or codes, inability to obtain material or equipment and any similar or different contingencies. In no event,
whether as a result of breach of Agreement, delay in shipment, or express or implied warranty, tort (including negligence) or otherwise, will IA MACHINERY be liable to Buyer, its successors or assigns, for any incidental or consequential damages including, but not limited to, damages for loss of revenue or profits, cost of capital, claims of customers for service interruptions or failure of supply, or costs and
expenses incurred in connection with labor, overhead, transportation, installation or removal of products or substitute facilities or supply sources, even if IA MACHINERY shall have been advised of the possibility of such damages.
9. Modifications: Buyer acknowledges that these are the only terms and conditions of sale, are intended by the parties as a complete and exclusive statement of the terms of their agreement, supersedes all prior agreements, written or oral, and, upon issuance of IA MACHINERY invoice or acknowledgement, will become part of that invoice or acknowledgement. No course of prior dealings between the parties, no usage of trade, nor any form preferred by Buyer containing different or conflicting terms, shall be part of the parties agreement, nor shall they be relevant to determine the meaning of any agreement with IA MACHINERY even though the accepting or acquiescing party has knowledge of the nature of the performance and opportunity for objection. Whenever a term defined by the Uniform Commercial Code ("Code") is used herein, the definition contained in the Code shall control. Any variation from the terms
hereof contained in the Buyers acceptance is hereby rejected. The Agreement of which these terms are a part can be modified or rescinded only by a writing signed by IA MACHINERY.
10. Quotations: All quotations are made for immediate acceptance and are subject to withdrawal or change at any time and without notice. Buyer requests that IA MACHINERY continue to provide Buyer with information on the availability and cost of
machinery IA MACHINERY may offer for sale in the future, and agrees to accept such information by facsimile, mail, or such other means as IA MACHINERY may employ.
11. LIMITATION OF REMEDIES: NO CLAIM ARISING OUT OF OR RELATING TO THIS AGREEMENT SHALL BE GREATER IN AMOUNT THAN THE PURCHASE PRICE OF THE MERCHANDISE OR EQUIPMENT IN RESPECT OF WHICH SUCH DAMAGES ARE CLAIMED. FAILURE TO GIVE NOTICE OF CLAIM WITHIN THIRTY (30) DAYS FROM THE DATE OF DELIVERY OR THE DATE FIXED FOR DELIVERY (IN THE EVENT OF NONDELIVERY) SHALL CONSTITUTE A WAIVER BY BUYER OF ALL CLAIMS IN RESPECT OF SUCH MACHINERY AND/ OR TOOLING. THE REMEDY HEREBY PROVIDED SHALL BE THE EXCLUSIVE AND SOLE REMEDY OF BUYER AND ANY RIGHT TO CONSEQUENTIAL AND INCIDENTAL DAMAGES IS EXCLUDED.
12. Waiver Of Right To Jury Trial/Submission To Jurisdiction/Designation Of Law And Forum: In any action brought by Buyer, or any successor or assignee of Buyer arising out of or related to this Agreement, or the merchandise or goods sold hereunder, Buyer hereby waives its right to a trial before a jury. The parties agree that the law of the State of California shall control in construing this contract and in any such dispute and that all such actions brought arising out of or related to this agreement shall be
brought in a court of competent jurisdiction located in Los Angeles County, California.
13. Bankruptcy: In the event any one or more of the following shall occur, any and all obligations of IA MACHINERY hereunder, including without limitation, any obligation to deliver machinery and/ or tooling to Buyer, shall terminate immediately and without further action by IA MACHINERY: Buyer files a petition in bankruptcy or is adjudicated a bankrupt, or a petition in bankruptcy is filed against Buyer; Buyer becomes insolvent or makes an assignment for the benefit of its creditors or makes an arrangement pursuant to any bankruptcy law; or Buyer discontinues its business or a receiver is appointed for it or its business.
14. Time For Bringing Action: Any action by Buyer for breach of any agreement of which these terms are a part shall be commenced, and IA MACHINERY must be served, within one (1) year after the cause of action has accrued.

Contact Us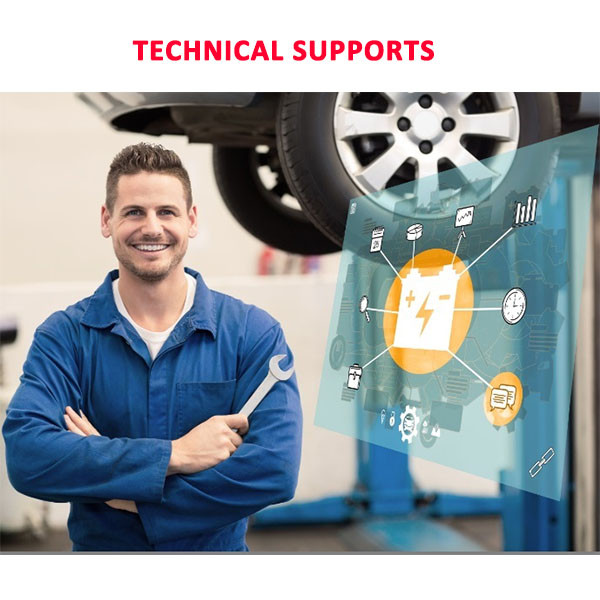 Address

Phone(Working Time)

Fax
Related News
Current-Insulated Bearings as a Preventive Measure
Current-Insulated Bearings as a Preventive Measure As a rule, it is very difficult to eliminate the causes of bearing voltages that are induced by the motor. Nevertheless, it is possible to avoid damage to the bearing, if the flow of current can either...
How to choose lubricating oil correctly for opencast mining equipment?
At present, some large-scale open-pit coal mining equipment generally has the characteristics of large production capacity, high automatic function and high investment in single equipment. Therefore, based on these characteristics, if the equipment is...